108agency
Slovakia, Bratislava
Ms. Andrea Drozdova, consultant
We are a Slovak consulting company that is focused on commercial property. We provide comprehensive services to property owners and tenants in this field in both the Czech Republic and Slovakia. We base our work on a personal approach to our clients, ...
ABANICO, s.r.o.
Slovakia, Trnava
Ms. Viera Viskupičová, director
We are an international translation company based in Trnava, Slovakia, with a wide range of experience in technical translations, particularly translations in the construction, production and automotive sector (since 2004 we have been a supplier of t...
Advokátska kancelária VYSHNIAKOVA & PARTNERS s. r. o.
Slovakia, Bratislava - mestská časť Ružinov
Ms. Olena Vyshniakova, Advocate
The Law firm Advokátska kancelária VYSHNIAKOVA AND PARTNERS s.r.o. (based in Bratislava, Slovakia) is one of the most dynamic law firms in Slovakia with its office in Kiev, Ukraine too. Founder of the Law firm Advokátska kancelária VYSHNIAKOVA AND PA...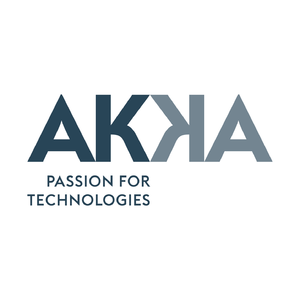 AKKA SLOVAKIA s.r.o.
Slovakia, Bratislava
Mr. Martin Turaz, Country Manager
Founded in 1984, AKKA today ranks as the European leader in engineering consulting and R and D services in the field of mobility. With more than 15,500 talented employees working in more than 20 countries, the Group recorded revenue of €1.334 billion...
Aon Risk Solutions
Slovakia, Bratislava
Mr. Andrej Horváth, sales manager
x
ASAP-translation.com, s.r.o.
Slovakia, Nitra
Ms. Zuzana Páleníková, Customer Relations
ASAP translation.com provides professional and high quality translations, interpreting, localization and other language services combined with all the world languages with express delivery dates. We are a technical translation specialist in: • automo...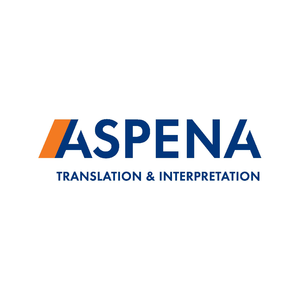 Aspena, s.r.o.
Slovakia, Bratislava
Mr. Jakub Čapek, Director of Sales
Aspena provides professional translations and other language services from and into more than 50 languages. The key tenets of our business strategy are flexibility, speed, high-standard services and a client-oriented focus. We are continuously expand...
B&B TEAM, s.r.o.
Slovakia, Sturovo
Ms. Zuzana Rácková, Forwarding Manager
Our company B&B Team s.r.o. is a slovak transport company with seat in Sturovo (south-west Slovakia), which was established in year 2000. Since then, we are constantly improving and growing. Currently we own 70 trucks of type: Tandem Jumbo, Mega,...
BARA-Q s.r.o.
Slovakia, Gabčíkovo
Mr. Ladislav Baranyai, owner
In 2008 we began our activities as tradesmen in the construction sector. Later on, we focused on the interim management we offered to metalworking companies, and from 2013 we are with BARA-Q s.r.o. present in the automotive industry. By 2013, we have...
BROTHER INDUSTRIES (SLOVAKIA) s.r.o.
Slovakia, Krupina
Mr. David Lawrence, Factory Director
Remanufacturing of laser toner cartridges